SUMMER MUSIC FESTIVAL RECAP: Spirapalooza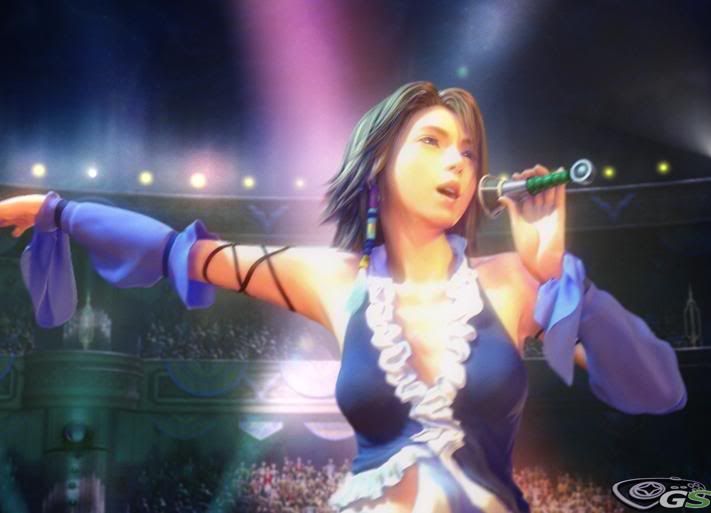 While most of the music world focused on Chicago's Lollapalooza this weekend, another high-profile music festival , Spirapalooza, launched as a way for the citizens of Spira to return to a normal life following the end of Final Fantasy X. 
Yuna, one of the band of heroes responsible for saving the world, headlined the festival. She began with her upbeat, summer hit, Real Emotion
The captive crowd went absolutely bonkers, feeding the summoner/popstar energy during her entire performance. Critics praised the impressive visuals and Yuna's ability to sing while still executing complex choreography. 
Rain began to fall as Yuna entered her last song of the night. While festival organizers attempted to close down the festival, Yuna refused to leave her fans without one last song. Yuna decided to close her Spirapalooza set with her #1 ballad, 1000 Words
In an earlier interview, Yuna claims 1000 Words was inspired by the tragic love story of her idol, Singer/Summoner Lenne, and her lover, Shuyin. 
As the song continued, audience members began to sob unco ntrollably, overtaken by Yuna's sincere emotion. 
The biggest surprise of Spirapalooza came toward the end of Yuna's performance, when a hologram of Lenne appeared on stage to duet the song with Yuna. Lenne's hologram easily surpassed hologram Tupac's Coachella appearance.
Overall, Spirapalooza is a great alternative to the average, Earth music festival, mostly because it is on another planet.