Apple's Minimalistic iOS 6 Maps Praised for Simplicity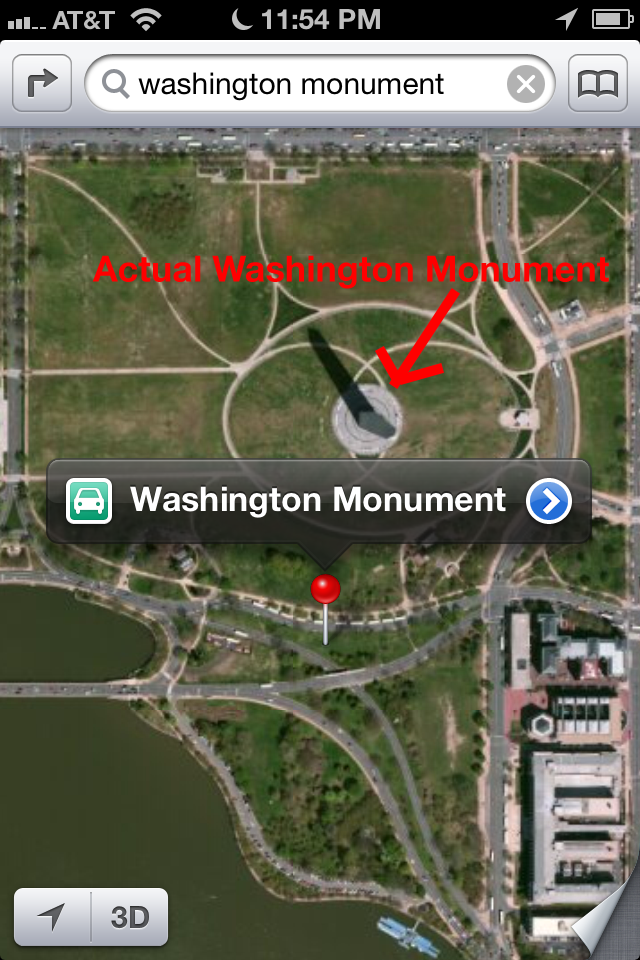 Yesterday, Apple released their new mobile OS, iOS 6. It's biggest change was the removal of Google Maps in favor of their own map solution. Since then, social media and news outlets have been talking about Apple's groundbreaking take on maps.
Unlike Google Maps, which uses map data collected from their own research as well as other map providers, Apple's iOS 6 maps takes a decidedly more minimalistic approach to navigation.
In the new maps, large swaths of the earth are missing, other locations are labeled incorrectly, and there is no support for public transit navigation.
" A lot of the planet (Earth) is redundant and, quite frankly, confusing to users, which is why we chose to eliminate the extraneous parts, leaving iPhone owners with a cleaner, sleeker experience," Apple said today in a press release.
More examples of Apple's Minimalist Maps: http://theamazingios6maps.tumblr.com/

HTC Announces New Windows Phone, Impending Bankruptcy
(Photo from The Verge)
Yesterday, smartphone maker HTC announced two new devices, Windows Phone 8X and Windows Phone 8S. Unfortunately, these phones run the Windows Phone 8 operating system, which is a smooth, beautiful, and intuitive OS that is also every iPhone/Android owner's second choice.
HTC probably made this choice because their Android phone sal es have been falling while Samsung's Galaxy S, Motorola's Droid series, and Google's Nexus phones continue to build strong brand ties to the Android OS. HTC, on the other hand, made a variety of brands across different different carriers. Even their new flagship HTC One series isn't consistent across carriers. Even their most successful android brand, EVO, is exclusive to third-place Sprint. 
Not even  BEATS BY DR. "I prescribed myself steroids and human growth hormones" DRE will make these new HTC Windows Phones relevant in the market.
In the broader sense, WP's major issue is that it is the second choice of iPhone and Android phone owners. It is basically the Ron Paul of Mobile OS. Android/iPhone owners each like WP for the exact reason that the other group hates it, so they end up just sticking with Android/iPhone instead of picking a new third party.
Until Microsoft overcomes this obstacle, they will languish in distant third place.
As for HTC, it makes sense to diversify, and the move toward more cohesive brands makes sense, but it might be too late for such small steps.
Tech Bloggers Begin iPhone 6 Speculation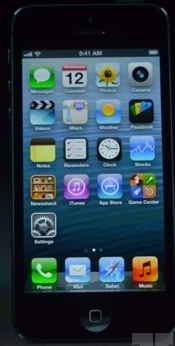 Following the end of Apple's press conference today unveiling the new iPhone 5, technology bloggers and journalists alike have begun rampant speculation about the hotly anticipated iPhone 6.
According to multiple reports from Gizmodo and Techcrunch, the iPhone 6 will in fact still be a phone, and have a shape similar to other phones, but that it could also "look kind of different."
The iPhone 6 will have 4G LTE support, and maybe 5G,if it exists by then, but probably just 4G. 3G will still be there in case you don't live in a 4G area.
As for its casing, iPhone 6 is rumored to depart from older models by being composed of adamantium and gundanium composite materials, but those could also be misinformation from an X-Men/Gundam fan fiction story.
According to The Verge, the new new iPhone will come with iOS 7, which features whatever was just announced in Android 5.0, Key Lime Pie, but will be rebranded as new and original.
While a release date is not yet set in stone, Engadget is reporting that an unnamed Foxconn employee confirms that the new phone will arrive sometime next year.
In addition to the tech rumors from around the web, hundreds of freshman year graphic design students have created impractical mockups of the iPhone 6, which will be posted in a slideshow article by the Huffington Post under the embarrasing title "LEAKED: New iPhone 6 Photos"
Dirty Cricket Poors Descend Upon iPhone And Ruin it for EVERYONE
First they came for the BlackBerries, and I didn't speak out because I had moved on to touchscreen phones.
Then they came for the Android phones, and I didn't speak out because I wanted the most updated operated system
Then they came for Instagram, and I didn't speak out because I was there first.
Then they came for the iPhone, and there was no relevant smartphone brand left to place a false sense of superiority upon. 
The dirty poors have long been advancing upon the iPhone. Now the Cricket iPhone has truly ruined it for all of the upstanding contract iPhone customers. 
Previous coverage: 
Car, App, Crash Simultaneously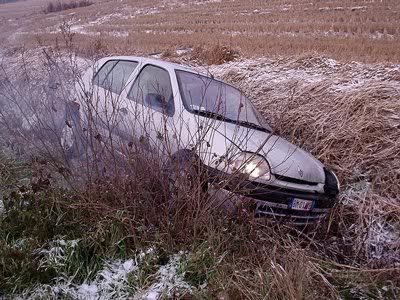 Onalaska, Wisc — One man was injured early Monday morning following the simultaneous crashes of his 1999 Honda Civic and the Twitter application on his iPhone.
Guy Mallow, 33, was driving home from work when he decided to check his Twitter account.
"I got out around 2:30, so the road was pretty empty."
Mr. Mallow successfully managed to operate both a computer many magnitudes more powerful than those used for the first space shuttle and an object going over 60 miles  per how at the same time for at least five minutes. 
He lost control of the app while scrolling through his Twitter feed too quickly. By the time the app crashed, Mr. Mallow's car laid on its side in a roadside ditch.
"The curve on the road caught me off guard. Wish there was an app to alert me of those things," Mr. Mallow said. 
Apple VP Rage-quits Instagram Because of Dirty Android Poors Ruining The Community
I have reported before on the ongoing battle of Instagram in the Phone Warz. It was taken to another level today when Apple Senior Vice-President Phil Schiller announced that he stopped using popular nostalgia photograph app Instagram.
Instagram is a great app and community. That hasn't changed.
But one of the things I really liked about Instagram was that it was a small community of early adopters sharing their photographs.
Now that it has grow(n) much larger the signal to noise ratio is different.
That isn't necessarily good or bad, it's just not what I originally had fun with.
Mr. Schiller has a great point. The additional 5 million Android Instagram users are totally ruining it for the 30 million iPhone Instagram users. It's like the Androids are taking over the neighborhood  app and ruining all of the iPhone users' property values photo-sharing experience. 
While this news is troubling, it does open the door for an entrepreneur to make another, more exclusive app similar to Instagram, but maybe this time it'll look like grainy pictures from early 2 megapixel digital cameras. 
Expect iPhone users to abandon Instagram en masse and move to the suburbs a newer, app with three bedrooms and two and a half baths   more image filters.
U.S. Marshals Sent to the Internet to Desegregate Instagram
Internet — President Obama sent a team of U.S. Marshals into the Internet late Thursday night to desegregate the popular photo-sharing application, Instagram. 
Conflict began Tuesday afternoon, when Instagram announced it would now allow Android smartphone users into its application. iPhone users, who had long been the sole residents of Instagram, riled against the news, then took to the internet to protest their new Android neighbors. 
"Ew Android lol," an iPhone Instagram user said. 
The situation escalated Wednesday, when iPhone users organized a coordinated set of photo-bombs against Android users' newly tinted photography.
"We will not stop until our community is pure again," - said an anonymous member of the iOS Infantry. 
President Obama directed the Marshals to protect Android users' photographs as the make the trek from their phones to the internet. 
"Many believe that there is a divide in America. They look at Congress, and think that the nation is irreparably broken. I disagree. I look across this great country and see that Democrats and Republicans, the faithful and the faithless, and even iPhone and Android users can live together in harmony," President Obama said during an emergency prime time speech tonight. 
Instagram Released for Android. Will Dirty Poors Ruin It?
Instagram is a popular photo-sharing/social networking/nostalgia exploitative app that was exclusive to iPhones until today. This is a huge boon to Android phone owners, who have long wanted to turn pictures of the mundane into art, but lacked the necessary application to do so. 
One of Instagram's old signs outside of their app.
Unfortunately, when anything is opened up to the public, people who were originally in the "in" group aren't happy about all the new people coming in. 

This should be noted as a momentous day in the Cell Phone Warz. Millions of people around the world, who are probably poor because they didn't buy an iPhone because only poors buy Android phones, are now able to break the sepia-toned glass ceiling of the photo-sharing world.
Bravo, Instagram, Bravo. 
Blackberry Rebrands Itself As a Saturday Morning Cartoon Show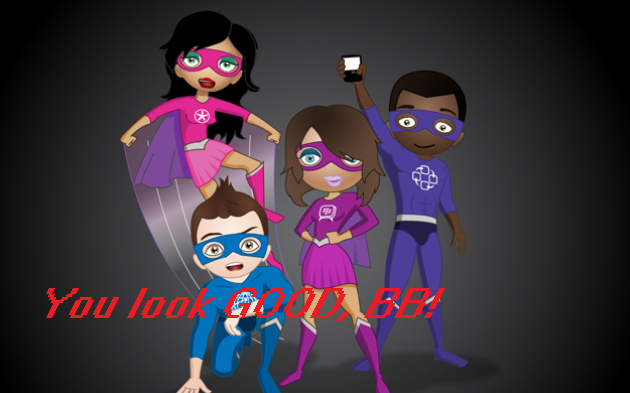 Blackberry has fallen on rough times ever since people stopped wanting phones with more than ___ buttons. They have gone through corporate rearrangements, even appointing a new CEO in an attempt to win back the future from iPhone and Android.  
Now they have a BOLD new plan to win. They will market their device to the neglected children of high-powered CEOs who also own Blackberries unless their company got tired of them and now just switched to iPhone 4Ss.
This truly is a bold stop by RIM to prey on familial bonds in order to maintain market share, but you know what they say, the families that Blackberries together, stays together.