November 2012 Pop Culture Halloween Costume Power Rankings
It is never too early to begin planning for a Halloween costume, particularly considering the potential gravity of the choice. A knockout Halloween costume can have people talking for weeks, while a lame "rip up some thrift store clothes, put blood and makeup on, and call it a day" will be forgotten while you sweat it all off at a Halloween party.
The following list are the most culturally relevant costumes for Halloween 2k13 as of November.
3. Wreck It Ralph  - The titular character of Disney/Pixar's new movie will be an easy option for husky bros. Ralph's catchphrase, "I'm gonna wreck it!", will certainly be a hit at any Halloween party, provided you don't get knocked out first. 
What You Need: Flannel shirt, overalls, cartoonishly large arms, a medal.
2. David Petraeus - News of the former CIA Director's resignation in the wake of Obama's re-eletion shocked many pundits, but further revelations that the reason behind the resignation was an extramarital affair. For Halloween, nothing says "DTF" like dressing up as a former high-ranking government official.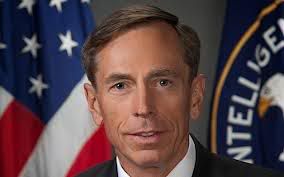 What You Need: Medals, presitige, a side-chick
1. Nate Silver - running up to the election, conservative pundits piled on the New York Times blogger, claiming that his polls were biased and couldn't properly describe the electorate. Well, reality's well documented liberal bias came through, with Silver's model accurately predicting the election.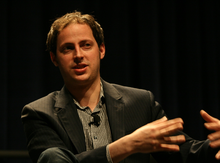 What You Need: Math, facts
3. #flaghead #flaglady - As news outlet called the election for President Obama fairly early in the night, many Americans wondered if an election cycle marked by so many memes would end without one. Thankfully, one brave woman rose to the challenge. While Obama gave a stirring victory speech, the public was fixated on #FlagLady sitting behind him, an American flag stuck in her hair.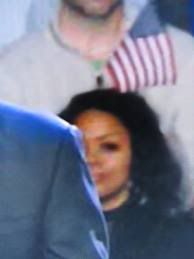 What You Need: Hair,unbridled patriotism,  a small United States flag
2. Nicole Westbrook - The Luigi to Rebecca Black's Mario, Nicole partnered with "Friday" producer Patrice to record a Thanksgiving banger we've all been waiting for,though we still aren't sure why these videos keep happening. 
What You Need: A giant turkey leg to sing into, mashed potatoes, can't be H8ful gotta be Gr8ful
1. Ashli Gay - Coming in right at the end of the month, Ashli's rant listing facts about the dead/alive status of her family members and her hypemom's bra shone bright in an ever-darkening internet winter. 
What You Need: Your mom, a Mount Vernon t-shit, grainy webcam.
Mitt Romney Rebrands the U.S. as "Amercia"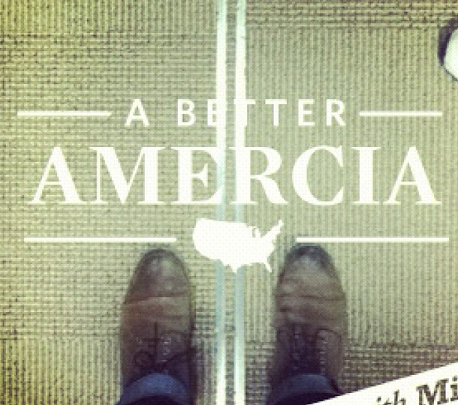 Mitt Romney is running largely on his business experience. As a former executive, Romney knows that sometimes, a company has to rebrand after potentially bad public relations disasters. 
This is a bold, but necessary move. Romney understands that America's stock truly has fallen during the Obama presidency. Everyone knows that it is easier to keep a credit score,than rebuild it. Not to mention how much money we owe other countries. "Amercia" will allow us to have a fresh start in a new town, maybe meet a nice resource-rich third world nation and start all over again. 
The former governor likely was inspired by Phillip Morris' rebranding to Altria after the landmark tobacco lawsuit by the states. 
People often chide Romney for bowing to public opinion, but his actions here are most definitely presidential.