Who Was the First Black President? (Part 15 of 44)
In a harrowing 44-part series, I will examine each President and answer the toughest question of all: Who really was the first black president? Have we even had a black president? By combining the most current research with expert analysis, I will settle the debate raging through this great nation.
15. James Buchanan 
Was he the first black president?
No. 
Stay Tuned for next 29 installments of "Who was the real first black president?"
PREVIOUSLY
January 2013 Pop Culture Halloween Costume Power Rankings
It is never too early to begin planning for a Halloween costume, particularly considering the potential gravity of the choice. A knockout Halloween costume can have people talking for weeks, while a lame "rip up some thrift store clothes, put blood and makeup on, and call it a day" will be forgotten while you sweat it all off at a Halloween party.
MEN

3. Barack Obama
Having successfully made it to his second term in office, Obama now gets to continue his hate-hate relationship with Congress. Also, since he no longer will run for office, liberal are now free to criticize him. 
What you need: A suit, classified documents on targeted killings of U.S. citizens. 
2. Lance Armstrong 
For some reason, people demanded a public flogging of former Tour-de-France winner Lance Armstrong because he used steroids which I guess is significantly different from college student taking adderall or an aspiring actress getting implants.
What you need: A suit, Oprah (for an interview), Livestrong bracelet.
1. Manti Te'o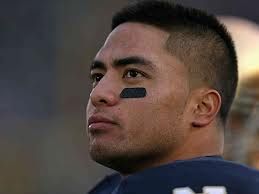 The Manti Te'o story is one of the best TV shows of the Winter Season. No other TV show combines widespread systemic journalistic ineptitude, an MTV show called "Catfish", a non-existant girlfriend. It seemingly came to an end this past week when alleged mastermind spoke with Doctor 
What you need: The gullibility of a 2-year-old, NFL-caliber athleticism. 
WOMEN
3. Hillary Clinton 
Hillary ended her stint as Secretary of State this month, leaving Fox News anchors without someone to constantly badger about Benghazi. 
What you need: Pantsuit, Benghazi Flu (conservative)/blood clot (liberal)
2. Manti Te'o's Non-existant Girlfriend 
Not since Paula Abdul and MC Scat Cat has the public been so fully enraptured by a half-fictional pair of  star-crossed lovers.
What you need: A wild imagination
1. Beyoncé
With performances lined up for the Super Bowl and the Presidential Inauguration, January was supposed to be her month. Unfortunately for her,  lip-syncing scandal halted her momentum. She recovered briefly with her Super Bowl Halftime Show performance, but when her publicist asked websites to take down unflattering pictures of Beyonce, the Internet did what the Internet does:
What you need: Nobody but Beyoncé can be Beyoncé.
BONUS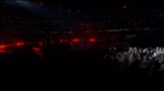 #HatWatch: Will Aretha's Hat Appear at Obama's 2nd Inauguration?
Outside of Barack Obama's first inauguration being a historic moment for our nation, particularly considering our troubled history with race, the most important part of the event was Aretha Franklin's old church lady hat.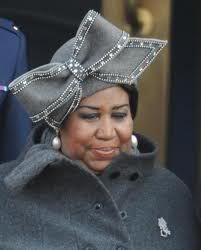 Aretha's hat was a hit. Some people remember that the Lilly Ledbetter Fair Pay act was the first bill Obama signed, but most will remember Aretha's Hat the first meme of the Obama Administration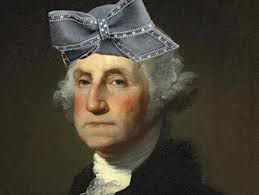 "Does this hat make me the first black president?"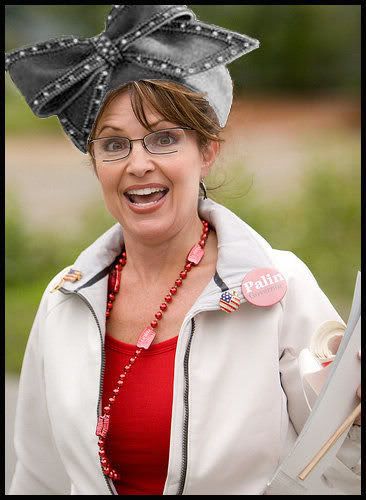 "Yo dawg, I heard you like memes, so I put a meme inside a meme so you can meme while you meme"
"Upgrade or Downgrade from a crown of thorns?"
Will we see Aretha's Hat again?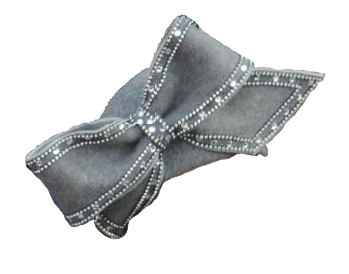 Twenty-Something Hipsters Are Pretending to be Homeless
The New York Times loves to report on hipsters now because it can bring a lot of traffic, especially when other blogs write takedown pieces on the Times' trend pieces. 
Now, I don't know if the people in this story are pretending or not, but when the Times reports on hipsters, it's usually trends nobody actually partake in except for like two people in Williamsburg. 
Across the country, tens of thousands of underemployed and jobless young people, many with college credits or work histories, are struggling to house themselves in the wake of the recession, which has left workers between the ages of 18 and 24 with the highest unemployment rate of all adults.
If they all would have majored in engineering, none of these hipsters would be unemployed. 
These young adults are the new face of a national homeless population, one that poverty experts and case workers say is growing. Yet the problem is mostly invisible. Most cities and states, focusing on homeless families, have not made special efforts to identify young adults, who tend to shy away from ordinary shelters out of fear of being victimized by an older, chronically homeless population.
Maybe this is all a big performance art piece where they are challenging the norms of what it means to have a "permanent fixed address and financial security". 
The Obama administration has begun an initiative with nine communities, most of them big cities, to seek out those between 18 and 24 who are without a consistent home address. New York, Houston, Los Angeles, Cleveland and Boston are among the cities included in the effort.
Of course the home-brewing, hipster-in-cheif wants to count all of the hipsters so he can send them to secret FEMA camps they heard about while watching Zeitgeist during freshman year of college. 
Hopefully, this is a trend fluff piece and not real news, because if it's the latter, we could be looking at a crisis once our generation ages to the point where our electoral power demands action. 
RELATED
Who Was the First Black President? (Part 6 of 44)
In a harrowing 44-part series, I will examine each President and answer the toughest question of all: Who really was the first black president? Have we even had a black president? By combining the most current research with expert analysis, I will settle the debate raging through this great nation.
5. John Quincy Adams 
Was he the first black president?
No.
Was he the first son of a black president to be elected president?
No.
Stay Tuned for next 38 installments of "Who was the real first black president?"
PREVIOUSLY
Obama Campaign Releases Final Ad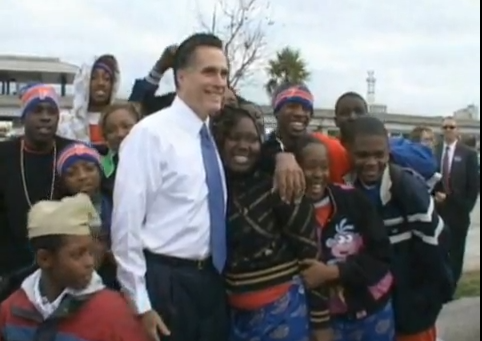 Washington D.C. — The Obama Campaign released its final ad today in advance of Tuesday's election. The ad, which is only about 30 seconds, was described by Obama Campaign Senior Strategist David Axelrod as "the most compelling argument against a Mitt Romney presidency."
The ad features the former governor at a campaign stop in 2008, where he sings the Baha Men hit "Who Let The Dogs Out" while standing with a group of urban youths. 
"Health reform, fair pay for women, don't ask don't tell repeal. The president has done enough to earn a second term, but this final ad contains the most compelling argument against a Mitt Romney presidency," Axelrod said. "Can we really be sure that Romney won't try to do Gangnam Style with Chinese leaders in 2014? It's two years old and not even the right country for Pete's sake!
The Romney Campaign quickly responded with a press release.
"This is just another example of the other side using personal attacks instead of offering solutions to fix the economy. The governor has even taken a pledge not to use internet memes during his presidency."
Who Was the First Black President? (Part 3 of 44)
In a harrowing 44-part series, I will examine each President and answer the toughest question of all: Who really was the first black president? Have we even had a black president? By combining the most current research with expert analysis, I will settle the debate raging through this great nation.
3. Thomas Jefferson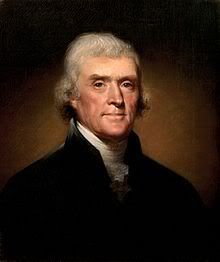 Was he the first black President?
No. 
Was he the first president who could be the father of a black president?
Yes.
Stay Tuned for next 41 installments of "Who was the real first black president?"
PREVIOUSLY
Trump Offers $5,000,000 to Anyone Who Can Help Him Feel Human Again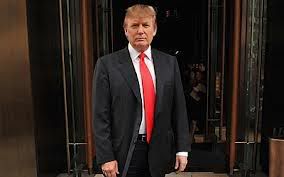 New York City — Wealthy businessman, former Republican presidential candidate, and reality TV star Donald Trump released a statement today offering $5 Million to any American who can make him feel like a member of the human race, if only for a few seconds.
Trump, who has been a fixture of the 2012 campaign even after dropping out of the race early, has continued asking for President Obama's birth certificate in addition to holding multiple fundraisers for GOP nominee Mitt Romney. 
The statement in full is as follows.
My fellow Americans, I come to you today not as a millionaire, but as a burned out-husk of what used to resemble a homo-sapien. Somewhere along the line, maybe after my first failed marriage or my first successful bankruptcy, I lost sight of what it truly means to live. I have buildings, helicopters, and award-winning golf-courses with my name on them, yet, the void inside grows larger with each passing day.

I thought getting into politics would give me purpose. Instead, I am now at what I hope is the bottom of a dark, fruitless pursuit to validate racial prejudices and otherism. I had no other option but to offer $5 Million for the president's college transcripts and passports. It was double or nothing.

This is why I humbly ask someone, anyone, teach me how to feel true emotions again. This isn't about love or sex. I can buy those things. This is about re-learning how to appreciate the first snowfall, a baby's face, or how to interact with others without listing all of my boats 

Please hurry. I fear that I have little time until the black hole inside my soul completely annihilates all traces of my existence. 
Trump does require that all candidates be gorgeous  nubile women between the ages of 18- 25, preferably blonde. 
Shadowy Sesame Street SuperPAC Releases Pro-Romney Ad
As I predicted last week, a secretive, shadowy SuperPAC released an ad today regarding Mitt Romney's statements about defunding PBS during last week's first Presidential Debate. However, I was wrong  about the direction. This ad is supporting Romney's decision to go after "Sesame Street" instead of "Wall Street"?
One can only speculate on how voters will react to such a hardline stance on TV show for kids and also the Afghanistan War's birthday was Sunday an d you didn't even get it a present.
RELATED
Michelle Obama Tries to Attract Freegan Vote for the President
The internetosphere is all a flutter over Michelle Obama's speech last night, with many calling it the best convention speech in years. The most popular quote seems to be this:
And he believes that when you've worked hard, and done well, and walked through that doorway of opportunity…you do not slam it shut behind you…you reach back, and you give other folks the same chances that helped you succeed.
Throughout the speech, Michelle referenced some of the President's achievements without directly listing them, in an attempt to re-energize the base. While the media focuses on line regarding marriage equality and health reform, a bigger shout-out went unnoticed by the big media sites.
He was the guy whose proudest possession was a coffee table he'd found in a dumpster, and whose only pair of decent shoes was half a size too small.
Michelle pretty much confirmed that Obama ia a hipster dumpster diving freegan, going through trash to find stuff. He probably. Now some people might say that freeganism refers specifically to food, but any of those people who care are too busy foraging for scraps behind a Ruby Tuesdays to care.
Anyway, this will definitely secure Obama the freegan hipster vote, somewhere Romney hasn't even targeted.
RELATED
President Obama Hacks Into the Mainframe
As commander-in-chief, one of the president's biggest responsibilities is protecting the country from threats, both foreign and domestic. In a shocking turn of events, President Obama hacked China's mainframe live on Reddit yesterday. Obama used adanced computer techniques, like haxing, beating n00bs, and not having 56k to hack into China's mainframe, where secrets and microfilm are. 
Obama is such a l33t h@xx0r that he did a Reddit Ask Me Anything (AMA) while he was breaking into China's mainframes, data grids, and USB ports. Here are some excerpts:
On Campaign finance
Money has always been a factor in politics, but we are seeing something new in the no-holds barred flow of seven and eight figure checks, most undisclosed, into super-PACs; they fundamentally threaten to overwhelm the political process over the long run and drown out the voices of ordinary citizens. We need to start with passing the Disclose Act that is already written and been sponsored in Congress - to at least force disclosure of who is giving to who. We should also pass legislation prohibiting the bundling of campaign contributions from lobbyists. Over the longer term, I think we need to seriously consider mobilizing a constitutional amendment process to overturn Citizens United (assuming the Supreme Court doesn't revisit it). Even if the amendment process falls short, it can shine a spotlight of the super-PAC phenomenon and help apply pressure for change.
Space Exploration
Making sure we stay at the forefront of space exploration is a big priority for my administration. The passing of Neil Armstrong this week is a reminder of the inspiration and wonder that our space program has provided in the past; the curiosity probe on mars is a reminder of what remains to be discovered. The key is to make sure that we invest in cutting edge research that can take us to the next level - so even as we continue work with the international space station, we are focused on a potential mission to a asteroid as a prelude to a manned Mars flight.
Effing unemployed college grad 20-somethings
I understand how tough it is out there for recent grads. You're right - your long term prospects are great, but that doesn't help in the short term. Obviously some of the steps we have taken already help young people at the start of their careers. Because of the health care bill, you can stay on your parent's plan until you're twenty six. Because of our student loan bill, we are lowering the debt burdens that young people have to carry. But the key for your future, and all our futures, is an economy that is growing and creating solid middle class jobs - and that's why the choice in this election is so important. The other party has two ideas for growth - more taxs cuts for the wealthy (paid for by raising tax burdens on the middle class and gutting investments like education) and getting rid of regulations we've put in place to control the excesses on wall street and help consumers. These ideas have been tried, they didnt work, and will make the economy worse. I want to keep promoting advanced manufacturing that will bring jobs back to America, promote all-American energy sources (including wind and solar), keep investing in education and make college more affordable, rebuild our infrastructure, invest in science, and reduce our deficit in a balanced way with prudent spending cuts and higher taxes on folks making more than $250,000/year. I don't promise that this will solve all our immediate economic challenges, but my plans will lay the foundation for long term growth for your generation, and for generations to follow. So don't be discouraged - we didn't get into this fix overnight, and we won't get out overnight, but we are making progress and with your help will make more.
National security experts believe that Obama's actions are a response to China hacking an American satellite. Beijing has yet to comment on the state of 
China's mainframe, but party insiders say they believe the act was foolish, yet ultimately harmless.
RELATED
Barack Obama Admits that he is Secretly Foreign/Not Christian, but You'll Have to Click to Find Out!
Even though Barack Obama himself is a birther, many people have questioned his place of birth. Recently unearthed documents show Obama himself admitting that is neither Christian or a natural-born U.S. citizen.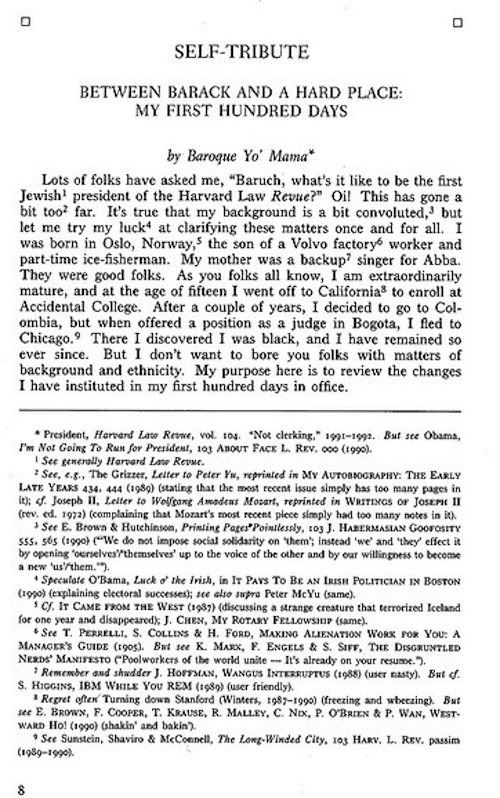 There you have it. Barack Obama admits that he is secretly a Norwegian Jew. We should have listened to ORLY Taitz and Donald Trump. Sure, they were completely off about where he was born and which religion he was secretly a member of, but this still sort of counts. 
Obama continues to dig himself into an even deeper hole.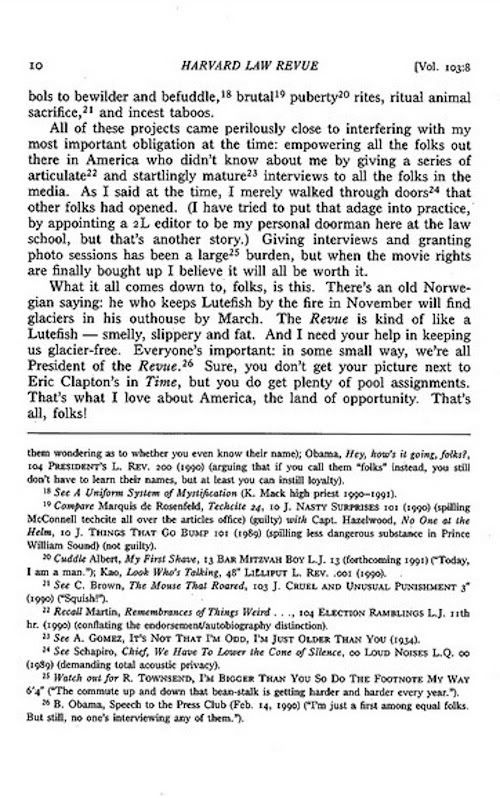 Considering that he is not a naturally born citizen, this will probably hurt him in the polls. 
Obama Homebrews Moonshine Beer Instead of DRILL BABY DRILL
This is a guest piece by conservative blogger, Fox News contributor, and Parent-Teacher Association President Gretchen Knox.

Real Americans already know that Barack HUSSEINSOUNDSLIKESADAMHUSSEIN Obama has been drunk on power through his entire term, tyrannically forcing good-ole insurance companies to cover people with prexisting conditions and ending the BCS. Now, Obama is using his WILDLY UNCHECKED EXECUTIVE POWER to get drunk on MY MONEY, like some sort of hipster welfare queen. 
Obama, who said he will pay for the beer-making equipment himself, has made presidential history by being the first U.S. President to brew beer at the White House
Tsk tsk, Mr. Fake President. Instead of sitting on your ass making custom beer, you should be allowing oil companies to pump chemicals into the water and extract sweet, Christian oil. Nobody needs polar bears or North Dakota anyway. This even overturns years of traditions set by WHITE PRESIDENTS. 
"We have no record of beer brewing at the White House," - White House Curator Bill Allman
There he goes again, taking a giant SOCIALIST SHIT on the graves of the Founding Fathers (peace be upon them). I am MADD as hell!
Now comes news that Obama's homebrew is packed aboard his campaign bus.
Barack is DRUNK AT THE WHEEL. It's like he things his tour bus is the economy and he can just crash it whenever he feels like it and Michelle can't love you like I do LOVE ME OBAMA TAKE ME IN YOUR STRONG COLOURED* ARMS.
(Editor's note: Ms. Knox passed out shortly after this statement. She would like to apologize for the crazy words she said regarding President Obama's arms, she did not mean to use the "socialist marxist European" spelling of "colored"
CONSPIRACY: Is Mitt Romney a Boggart?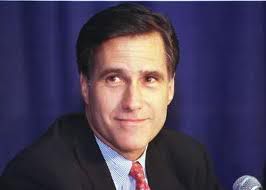 The 2012 presidential election is historic. For the first time, both major parties have nominated non-human candidates. As I reported earlier, Barack Obama, who is secretly a lizard-man (man-lizard for the politically correct crowd), had a cameo in the supeerhero film The Amazing Spider-Man. Now, many experts believe that Mitt Romney could very well be a boggart, a creature from the Harry Potter series of books. 
Wikipedia definition:
A boggart is a shape-shifter that takes on the form of its intended victim's worst fear. It is by definition impossible to say what the form of an unobserved boggart is, making the boggart a kind ofSchrödinger's cat. While classical mythology describes boggarts as house elves who cause trouble, Rowling's Boggarts are more like Brollachans, magical creatures originating from Scotland. Boggarts like to hide in dark, enclosed places, such as closets and cabinets. Since a boggart changes shape upon sight, their unaltered shape is little known
Obviously, Mitt Romney is a special kind of boggart. Instead of appearing as the viewer's worst fear, he says whatever is the most politically popular thing to say at the time. For example. 
Romney should be proud to be the first Boggart-American Presidential candidate from a major party (A Boggart ran as a Green Party Presidential nominee in 2008). He has the oportunity to change the negative perception of Boggarts that has been propagated by JK Rowling, an avowed braggart about Boggart bigotry. 
Will Obama use his wizard lizard powers to defeat Romney?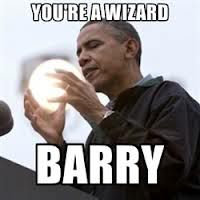 RELATED