Who Was the First Black President? (Part 3 of 44)
In a harrowing 44-part series, I will examine each President and answer the toughest question of all: Who really was the first black president? Have we even had a black president? By combining the most current research with expert analysis, I will settle the debate raging through this great nation.
3. Thomas Jefferson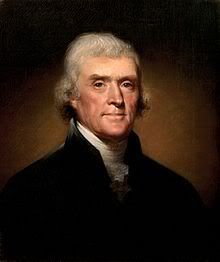 Was he the first black President?
No. 
Was he the first president who could be the father of a black president?
Yes.
Stay Tuned for next 41 installments of "Who was the real first black president?"
PREVIOUSLY
Trump Offers $5,000,000 to Anyone Who Can Help Him Feel Human Again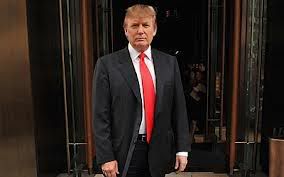 New York City — Wealthy businessman, former Republican presidential candidate, and reality TV star Donald Trump released a statement today offering $5 Million to any American who can make him feel like a member of the human race, if only for a few seconds.
Trump, who has been a fixture of the 2012 campaign even after dropping out of the race early, has continued asking for President Obama's birth certificate in addition to holding multiple fundraisers for GOP nominee Mitt Romney. 
The statement in full is as follows.
My fellow Americans, I come to you today not as a millionaire, but as a burned out-husk of what used to resemble a homo-sapien. Somewhere along the line, maybe after my first failed marriage or my first successful bankruptcy, I lost sight of what it truly means to live. I have buildings, helicopters, and award-winning golf-courses with my name on them, yet, the void inside grows larger with each passing day.

I thought getting into politics would give me purpose. Instead, I am now at what I hope is the bottom of a dark, fruitless pursuit to validate racial prejudices and otherism. I had no other option but to offer $5 Million for the president's college transcripts and passports. It was double or nothing.

This is why I humbly ask someone, anyone, teach me how to feel true emotions again. This isn't about love or sex. I can buy those things. This is about re-learning how to appreciate the first snowfall, a baby's face, or how to interact with others without listing all of my boats 

Please hurry. I fear that I have little time until the black hole inside my soul completely annihilates all traces of my existence. 
Trump does require that all candidates be gorgeous  nubile women between the ages of 18- 25, preferably blonde. 
Shadowy Sesame Street SuperPAC Releases Pro-Romney Ad
As I predicted last week, a secretive, shadowy SuperPAC released an ad today regarding Mitt Romney's statements about defunding PBS during last week's first Presidential Debate. However, I was wrong  about the direction. This ad is supporting Romney's decision to go after "Sesame Street" instead of "Wall Street"?
One can only speculate on how voters will react to such a hardline stance on TV show for kids and also the Afghanistan War's birthday was Sunday an d you didn't even get it a present.
RELATED
UK Auction Claims To Be Selling a Vial of Reagan's Blood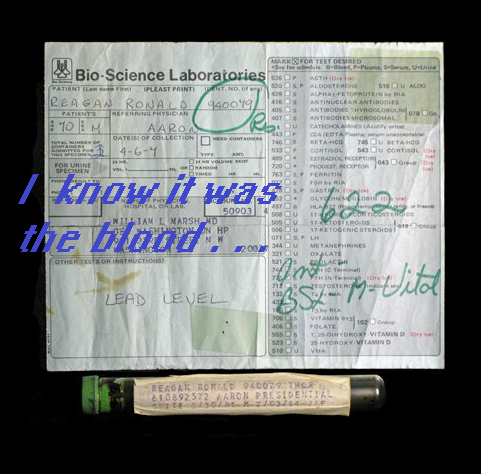 In addition to being the first black president, Ronald Reagan is truly one of the most important presidents of the 20th century. It is necessary for nearly every national Republican candidate to claim how much they agree with the "idea of Reagan" even if it doesn't always match the actual president. The exception is if you were pre-(economic) crisis Mitt Romney, who claimed to be an independent during Reagan's presidency. 
Here is information from the article:
A Channel Islands auction house says it's selling a vial that allegedly contains blood residue from Ronald Reagan — a move denounced Tuesday by the late U.S. president's family and his foundation.

The vial being auctioned online was used by the laboratory that tested Reagan's blood when he was hospitalized after a 1981 assassination attempt in Washington, the PFCAuctions house said.
The Reagan family denies that this blood truly belonged to Ronald, but it makes sense, considering the many rumors of its unique abilities. It is the conservative equivalent of the Arc of the Covenant. 
While the special properties of Reagan's blood are unknown, I have compiled a list of possible effects:
1. Revives the economy ten years and two presidents later.
2. Allows Michele Bachmann to reach Super Saijain level 2.
3. Removes grape juice from carpet
4. Will burn if sprinkled on a welfare queen, provided she is outside of her Cadillac. 
5. Secret ingredient in Coca-Cola
6. Quenches Cheney's thirst for at least 7 hours
7. Turns Mitt Romney into a "real boy"
SCANDAL: Obama 2012 Campaign Steals Slogan From MSNBC of all Places
Despite some successes, President Obama still faces a rough reelection campaign. His 2008 slogan, "Change", won't work on the jaded masses now. Fortunately, they have crafted a new slogan designed to keep Obama in the Oval Office.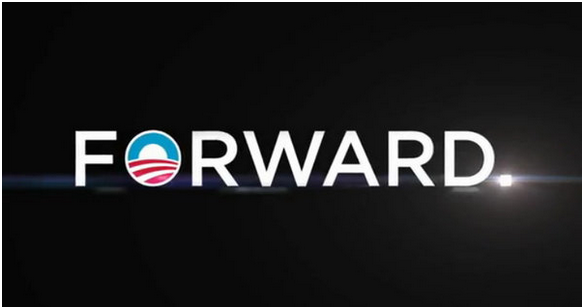 At first, Forward seems good. It's simple, chantable, and hashtag-able, all of which are required in modern politics. "I Like Ike" never would have trended on Twitter, mostly because Twitter didn't exist then. 
Anyway, the big news here is that the Obama campaign finally admits it is in the pocket of third or fourth rated cable news channel, MSNBC.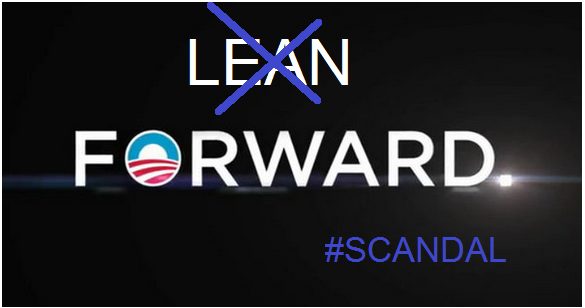 The resemblance is uncanny. Either the Obama campaign clearly decided to steal from MSNBC in hopes of catching the prison TV show viewer demographic, which could be critical to his reelection efforts, or the campaign likes the idea and was sure it would be fresh to America at-large since nobody watches MSNBC.
Time will only tell if MSNBC reacts to this blatant creative theft. I expect Rachel Maddow to "ether" the Obama campaign tonight on her show. 
Romney Sings at Campaign Event, Proving He'll Do Anything to Beat Obama
Mitt Romney has been running for President since he was Governor of Massachusetts. Romney has proven time and again that he is willing to 'do anything' to win President, for example, switching from a pro-gay rights, pro-choice, health care reform governor to a anti-gay rights, pro-life, anti-his-own-health-care-reform-that-he-passed-as-governor Presidential candidate. 
Romney is basically John Kerry 2: Flip-flop Harder - swiftboat vets + a more money than you can imagine.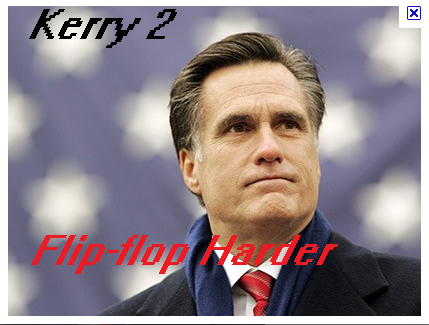 Anyway, Romney wants to erase any possible advantage Obama might have in the general, so after Romney heard Obama's beautiful 5-second version of "Let's Stay Together", he decided to use the Kristy-Lee Cook method of winning a singing contest without being a great singer aka patriotic pandering. Did Mitt win you over with his smooth vocals, or will Obama win once he decides to sing more than five seconds of a a song?
Is the plot of 'American Dreamz' becoming a reality?
Prominent GOP Donors Urge News Corp to Run for President
New York - A group of prominent Republican donors held a press conference on Monday urging News Corporation to take advantage of the weak field of declared candidates. 
This announcement comes a day after Gov.Rick Perry, the frontrunner for the nomination, faced allegations of racism following the discovery of a rock on Perry's property with "niggerhead" written on it.
"Seriously, Perry, cover your tracks. This isn't Texas, where you might have been able to get out of that," an anonymous donor said. 
An Early Wallstreet Journal/NBC News poll released this evening shows News Corp with a fifty point lead over the nearest candidate, former Massachusetts Governor Mitt Romney. 
While it lacks a physical body, soul, and the capacity to love, News Corp is able to run as a result of the controversial Citizens United Supreme Court case.  
When asked about News Corp's commanding lead, Romney replied that he no longer believes that "corporations are people too."
In a prepared statement, News Corp said that it is flattered by the attention, but would rather not lose power and influence by becoming President.