UPDATE: Julian Assange Confirms Trip to Ecuador!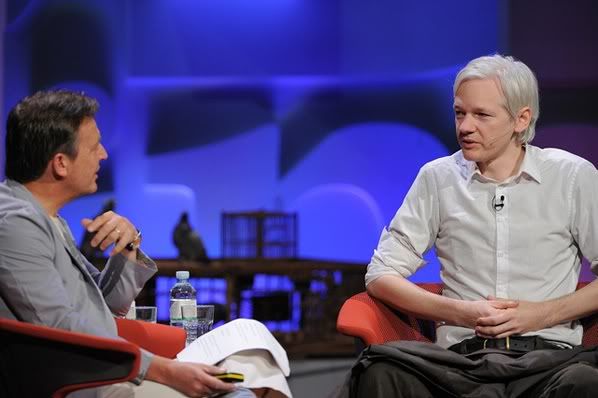 Yesterday, Ecuadorean President Rafael Correa cleared the way for Julian Assange, best known as the host of his own late-night talk show, World Tomorrow. Not surprising, considering that President Correa has been a guest on the show in the past.
Earlier, I reported on Assange's plans to take his show on the road to Ecuador, where he would do a week of shows, similar to what other late-night talk show hosts do, however, it will be interesting to see if Assange's unique personality and brand of humor can cross the language divide for what will largely be a Spanish-speaking audience. 
While the specific details are sparse, numerous blogs are reporting that the tour will be called "Asylum". How mysterious! Rumors are swirling that UK law enforcement might even appear on World Tomorrow!
"Today we've received a threat by the United Kingdom, a clear and written threat that they could storm our embassy in London if Ecuador refuses to hand in Julian Assange," he (Ecuador Foreign Minister Ricardo Patino) said.
This string of shows is sure to be a big hit with fans around the world. 
RELATED
3 Notes/ Hide
wikileaks-pw reblogged this from youngmanyellsatcloud
freeusapress likes this
youngmanyellsatcloud posted this